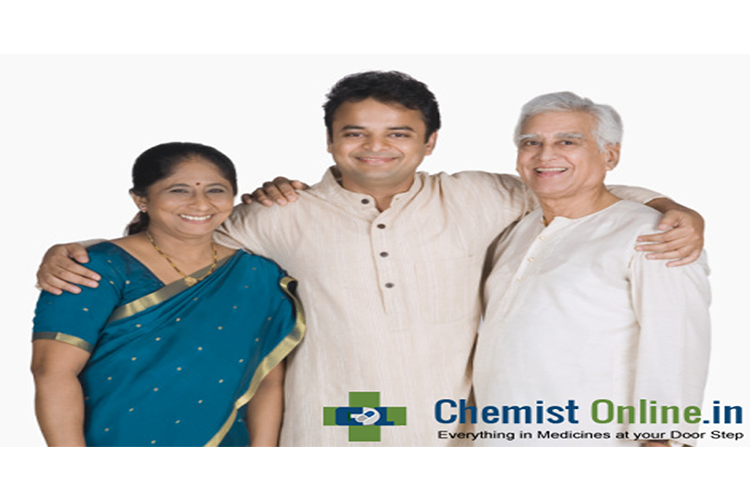 When you are away from home, don't worry for your parents medicinal requirements. Parents will get timely medicines without any hassle at their door step with no extra charge. Provide us a prescription and let us take care of your loved ones. Medicines will reach them on time. More to add, you can pay on their behalf by purchasing PrePaid HealthCard.
Due to work compulsions or travelling on vacation, you may want someone to take care of your loved ones. We take care of them by providing hassle-free service at their doorstep. The key value offered by the site is prompt delivery of medicines and right guidance. Chemistonline.in works under rules and framework of Indian FDA laws & standard norms.
Few points in short to describe our service:-
Special Appointed Pharmacist for Elders section.
Free home delivery to your loved ones. Minimum order value Rs 250/- only.
Avoid troublesome walk of your parents down to medical shops.
Avoid long queue for your parents at pharmacy store.
Facility to send prescriptions on Whatsapp +91-98201 92284
No one can replace sons and daughters of parents, but www.ChemistOnline.in acts as a representative, when health and medical needs of parents are concerned, especially, when children are away.
All you have to do is, send the prescription of the medicines to info@chemistonline.in, and be tension free, our team will ensure timely delivery of the medicines, and not only that, we take care of refilling medicine in our system where no email or phone call is required. We will deliver directly to your home. Plus, maintaining records of medicines of your loved ones with their family doctor details.
To begin with, this Parent Scheme is made available only for Mumbai and surrounding areas only. If it is outside Mumbai, additional Shipping Charges have to be paid.
P.S : Medicine authentic Pharmacy Bill is delivered with the medicines, just like you receive from any other pharmacy store.